Contact
Gavin J. Reardon
Rossabi Law Partners 445 Dolley Madison Rd
Suite 200
Greensboro, NC 27410 Direct dial: (336) 895-4351
Direct Fax: (833) 208-1427
greardon@r2kslaw.com
Download Vcard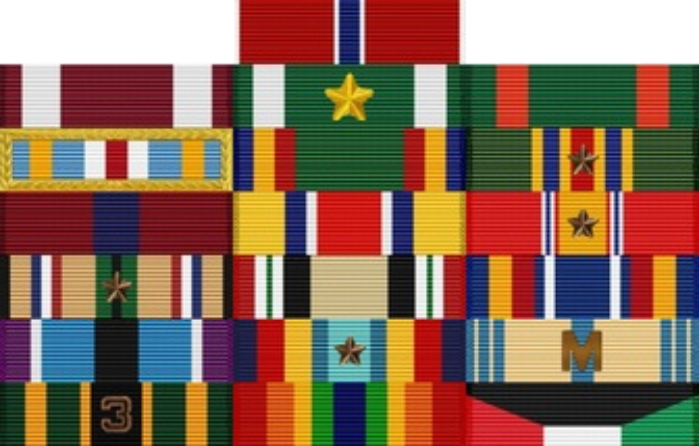 Gavin J. Reardon, Of Counsel
 North Carolina Board Certified Appellate Practice Specialist
Gavin grew up in Barnstable, Massachusetts.   He then served as an infantryman in the Massachusetts Army National Guard while attending UMass-Amherst.  Prior to graduating, he enlisted in the U.S. Marine Corps (again in the infantry).
After graduating from Parris Island (as Honor Man) and Infantry Training School, Gavin was assigned to Marine Barracks, New London where he was named NCO of the Year.  He attended and graduated from the University of Florida as a Marine officer candidate.  Upon completion of OCS (as Leadership Honorman), he was commissioned a Second Lieutenant and assigned to the 2d Marine Division, Camp Lejeune, North Carolina.
In 1991, Gavin deployed to Northern Iraq with the 24th MEU(SOC) during Operation Provide Comfort.  At the completion of that deployment, Gavin attended Tulane Law School through the Marine Corps' Excess Leave Program (Law).  While at Tulane, Gavin was the Senior Managing Editor of the Tulane Law Review and a Tulane Law School Senior Fellow.
Gavin's initial tour as a Marine Judge Advocate was at the Joint Law Center, Marine Corps Air Station, New River, North Carolina.  It was one of the most exciting and rewarding times of his legal career because he was in the courtroom numerous times a week.  During that time, he was involved in over 100 cases as (at various times) Defense Counsel, Senior Trial Counsel, and Review Officer.
Following New River, Gavin had the rare opportunity to serve as Marine Officer Instructor, Naval ROTC Consortium, Boston University/Massachusetts Institute of Technology.  That assignment gave him the opportunity to be a Technical Instructor at MIT (MIT's equivalent of an Associate Professor) and an Associate Professor at BU, teaching military history and leadership.  During that tour, Gavin obtained an LLM (Tax) from Boston University (i.e., a Masters of Law in taxation).
Gavin resigned his commission in 1999 to start his civilian legal career in Greensboro, North Carolina.  Using his advanced taxation education, Gavin initially focused his practice on business and wealth transactions, such as mergers and acquisitions, contract issues, securities, and estate planning.
Following the attacks on 9/11, Gavin immediately volunteered for duty and served an additional five years of active duty during two separate mobilizations.  As a senior judge advocate, Gavin advised Commanding Generals and operational units on an incredibly broad range of critical issues in high pressure environments.  For his service as Deputy Staff Judge Advocate for Multi-National Force – West, Al Anbar Province, Iraq, Gavin was awarded the Bronze Star.
Gavin retired from the Marine Corps in February, 2008 (as a Lieutenant Colonel), and returned to private practice.  Gavin uses his varied background to strategize with, advise, and advocate for clients around North Carolina on business and tax matters, as well as all types of litigation.
As one of fewer than 50 North Carolina Board Certified Appellate Specialists, Gavin has successfully represented numerous clients at the Court of the Appeals for the U.S. Fourth Circuit, the North Carolina Supreme Court, and the North Carolina Court of Appeals, and well as other appellate forums.
Gavin is licensed to practice in North Carolina, South Carolina and Massachusetts.  In his spare time, he has heated arguments with himself about the law.
Areas of Practice:
General Civil Litigation & Appeals; Complex Business Litigation;
Litigation; Courts-Martial, Tax Litigation; Estate Litigation; Patent,
Trademark and Copyright Litigation; Trademark and Copyright Registration.
Education:
Boston University School of Law, LLM in Taxation, 1999.
Tulane University Law School, J.D. magna cum laude, 1994.
Honors: Order of the Coif; Senior Managing Editor, Tulane Law Review.
Member, Tulane Environmental Law Journal; Legal Research and Writing Senior Fellow.
Adams and Reese Civil Law Merit Scholar.
University of Florida, B.A. (Classics), 1988.
Experience:
Martindale-Hubbell AV® Preeminent™ Peer Review Rating, the highest rating in legal ability and ethical standards.
Board Certified North Carolina Appellate Practice Specialist
United States Marine Corps, Lieutenant Colonel (Ret.).
Judge Advocate/Staff Judge Advocate with previous tours in Infantry and Financial Management.
Awards included Bronze Star, Meritorious Service Medal, multiple Navy-Marine Corps Commendation Medals, Marine Corps Good Conduct Medal, Kuwait Liberation Medal and Iraqi Campaign Medals.
Prior civilian practice in the areas of Estate Planning and Taxation, Mergers and Acquisitions, and General Business Practice.
Professional Affiliations:
American Inns of Court (Master)
Greensboro Bar Association
North Carolina Bar Association